EU customers: please note that your import rules have changed, and there is no more minimum-size exemption.
We are not collecting VAT, so you will be responsible to pay on receipt.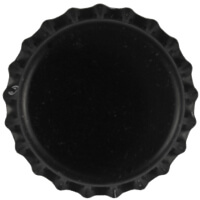 Plain black caps with standard PVC liners. Sold by approximate count (we weigh them to count). Order any quantity; orders over several thousand may take some time. Same shipping rates as our custom caps.