Happy birthday BottleMark! We're now 11 years old!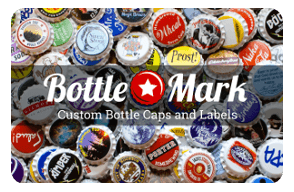 Gift a home brewer about one batch worth of caps, including shipping, or $17 worth of other BottleMark merchandise, including labels. A real gift card, complete with redeemable code and gift sleeve, is mailed to an address of your choice. Ships separately if ordered with other merchandise. Special shipping rate: only $2 for standard domestic shipping.
The fine print: Value of card may be used for multiple orders. Valid for any BottleMark merchandise or services. Not exchangable for cash. May expire 5 years after issuance.